Locksmith Naperville
Call Us Now 630-425-6717
Searching for professional locksmith services of top quality? Our company in Illinois will deliver them. We are experts in fixing, rekeying and changing locks and provide the best replacement keys. Our skilled technicians work with absolutely all types of home, office and car locksets.
Address:

Burning Tree Ln
Naperville

,

Illinois
Zip code:

60563
Hours of Operation:
We accept Cash, credit card, etc.
We offer residential lock repair with efficiency and are qualified professionals with experience in lock change and deadbolt installation
The mission of "Locksmith Naperville" is to provide fast and professional service that resolves all our customers' locksmith needs at all times. This has been our goal throughout the years for every received call. The welfare and satisfaction of our clients is always on top of our list. When starting the business, we wanted to become the most trusted locksmith company in Illinois and are very thankful that our loyal followers made it happen. The trust that has been given to us by people is very important, which is why enhancing our skills to provide better service to everyone is guaranteed.
Our Specializations
Locksmith Naperville is the go to company of customers who need help with their locks, keys and general security system, whether it's an emergency or for a service that requires scheduling. We are flexible and provide swift locksmith service that's most convenient for you. If you need help right away, we will send our technicians over fast, since emergency and same day service is promptly offered. In case you prefer to have it done on a certain date, will meet your requirements, on the chosen schedule you prefer to the best of our abilities. Everything related to the locks and keys of vehicles, offices, homes and other commercial structures are our areas of specialties.
Auto Locksmith Services
There are different brands and make of vehicles and for any auto locks and keys issues, you require experts in this field to handle various concerns to make sure the job is done right. After all, you don't want any more damages in the car. Depend on specialists in this field to take care of any auto locksmith concerns. Whether it's a car lockout or a broken key, help is delivered in the quickest possible time. We work with the oldest to the newest cars of any brand and model.
Commercial Locksmith Services
The entry system of your business must be set up correctly as this secures your resources, as well as loved ones. Experts install not just regular locks, but the most modern entry systems on commercial properties. Count on us for your lock and key repair and replacement needs. We offer maintenance support for the entry system of your business to ensure that it's working perfectly.
Residential Locksmith Services
First-rate technicians install, repair and replace home locks and verify the job is done precisely to provide clients the utmost convenience and top security. In case you were locked out of your own home, we got you covered. Our specialists will be there right away to help in these urgent situations.
Why Hire Us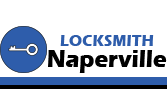 The outstanding locksmith service we provide is like no other and continually places the interest of customers first. When you call, one of our representatives answers it immediately. Timely and reliable service is what we are known for and this is efficiently provided to all our clients. There is nothing too small or too difficult for us. Everything related to locks and keys is perfectly handled by a courteous and dedicated team. All of our technicians are specialists in this field. When hiring us, you are not just getting any person to do the job, but the best of the best.
Use our professional locksmith services available to homeowners, businesses and car drivers in the area with zip code 60563. We run a speedy emergency service in addition to offering scheduled lock repair, replacement and rekeying. We hold a leadership position in Illinois.